Ignite your sense of adventure!
Fashion Stories Fall/Winter / Publish 1 min read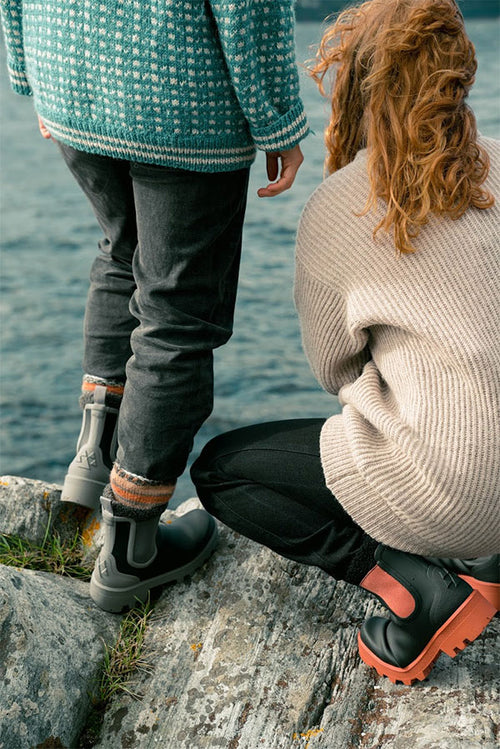 Our new Ignite Rubber Waterproof boot is insulated for winter with a faux curly-shearling lining and collar that keep feet dry and cozy no matter the adventure, whatever the weather. And they're temperature rated to -10°C/14°F.
P.S. They also have an anti-slip natural rubber outsole and they're vegan.
Ignite visits Norway!
We decided to put our Ignite boots to the outdoor test – wait till you see the stunning locations!
We sent two pairs of Ignite to Norwegian photographer Susanne Pettersen, who also happens to be a huge Cougar fan.
We wanted Susanne to capture the essence of Ignite against the backdrop of Norway's natural beauty – think unspoiled forests, gorgeous mountains and plenty of water.
Photo credit: all outdoor images by Susanne Pettersen @susiphotographer
Ready to "ignite" your outdoor spirit?
See how Susanne captured two best friends spending the day outdoors in Norway in our Ignite boots…
Ready to "ignite" your outdoor spirit? 
Choose from five trending shades – like Oxblood and Olive, to contrasting colour-blocked options and, of course, classic Black. 
Ignite Rubber Waterproof Boot in Oxblood
Ignite Rubber Waterproof Boot in Green
Ignite Rubber Waterproof Boot in Black-Brick
Ignite Rubber Waterproof Boot in Black-Charcoal